The monthly Town Council meeting was held on June 12, 2018. The meeting agenda can be viewed here.
Special Presentations
The Town of Tazewell introduced its new employees – Alice Johnson as the Payroll/HR Clerk, and Yonna Hurt, as Custodian. Chief Mills also introduced new Police Officers, William Lowe and Dylan Osborne.
The Town of Tazewell also recognized Scott Cole in recognition of his outstanding service to the Town of Tazewell.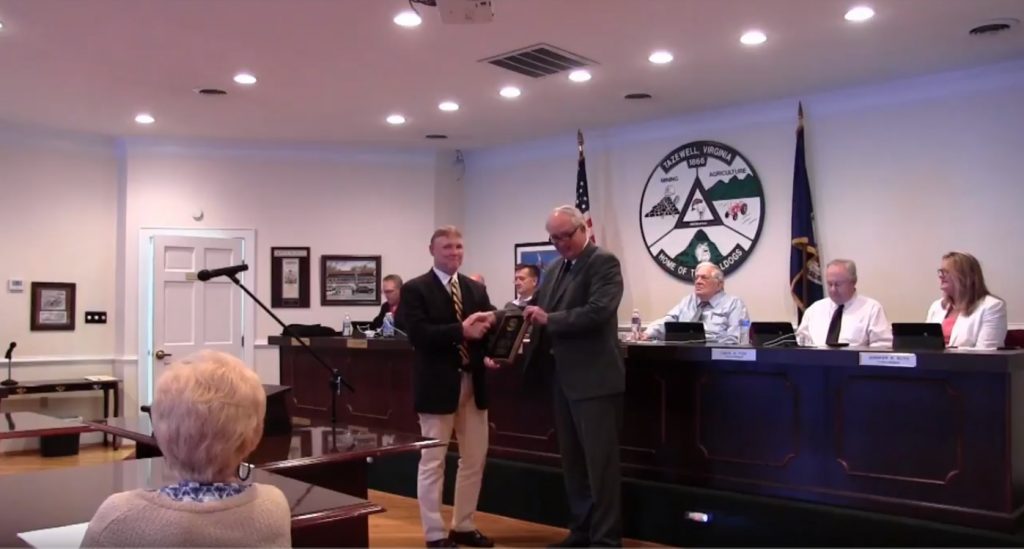 Several donation requests were discussed, along with an update on the impact recent flooding had the Tazewell area, various committee updates, and new information on the Aqua Park.
Full video of the June 12, 2018 Town Council meeting: