The monthly Town Council meeting was held on December 11, 2018. The meeting agenda can be viewed here.
Special Presentations and Requests
Robinson, Farmer, Cox Associates presented their audit report and recommendations.
Vice Mayor Dr. Terry Mullins recognized outgoing Mayor Donald Buchanan and outgoing Councilmember Jack Murray. Mayor Buchanan served the Town of Tazewell for a total of 16 years, beginning as a Councilmember, then as Vice Mayor, and later as Mayor for the past 7 of those years. Councilmember Jack Murray served as a Councilmember for the past 8 years. Councilmember Mullins thanked them for their service and contributions in helping Tazewell make great strides.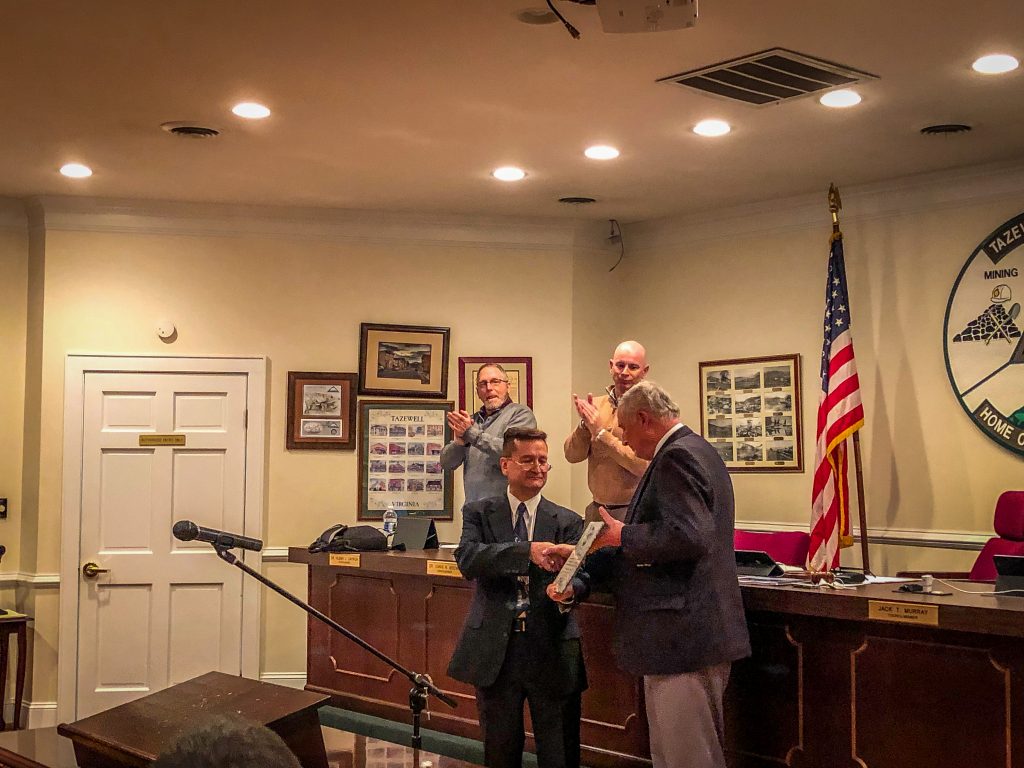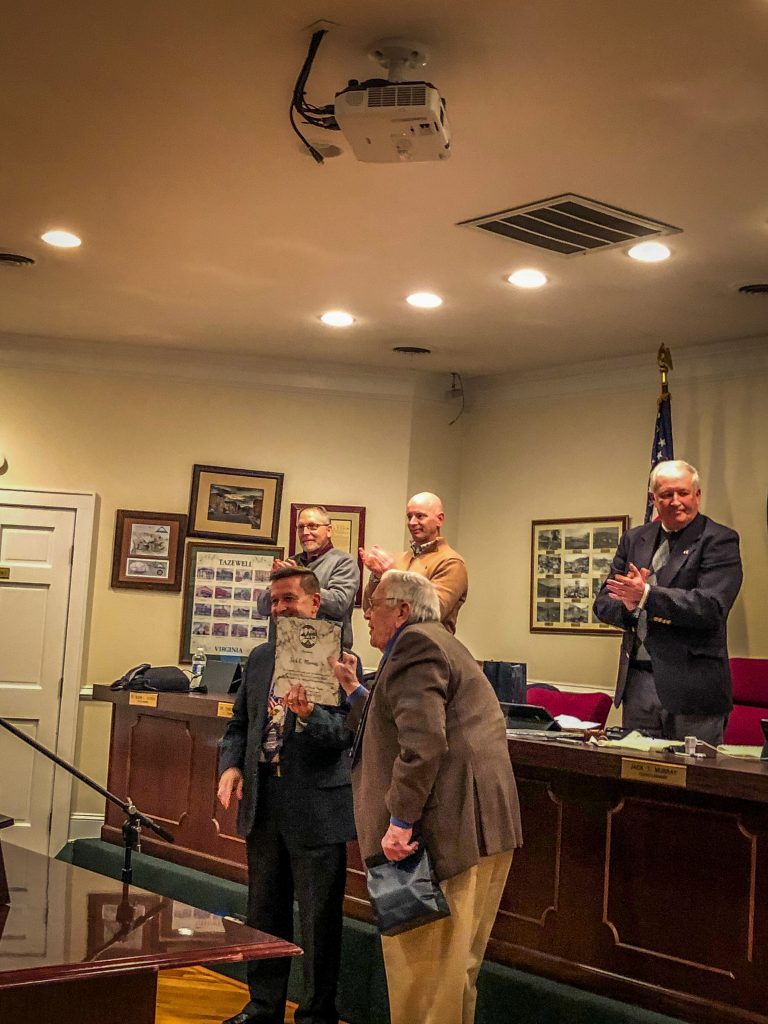 During their executive session, Town Council selected Jack Murray to replace Councilmember Jennifer Boyd, who gave her resignation recently. Councilmember Murray will serve until a special election is held in November 2019.
Full video of the December 11, 2018 Town Council meeting: